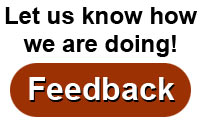 Where
:
Alliant Energy Center
1919 Alliant Energy Way
Madison, Wisconsin
Show Hours
:
Friday 4:00 PM to 9:00 PM
Saturday 9:00 AM to 6:00 PM
Sunday 10:00 AM to 5:00 PM
Ticket Prices
:
$15.00 for a day pass
$25.00 for a weekend pass.
Note: Ages 17 and under: free.
Tickets may be purchased in advance before March 1, 2018 at www.rutabaga.com or at Rutabaga.
At Canoecopia, tickets can be purchased with cash or check only.
Parking
:
$7.00 per car per day
Weekend pass: $19.50

Request a Show Guide
Visit Rutabaga.com

TEAMSurvivor Madison is a non-profit organization that provides free or low cost fitness activities for women with a past or present diagnosis of cancer. Our programs are geared to all levels of fitness and we welcome women of all ages with all types of cancer. TEAMSurvivor Madison's programs and activities offer opportunities for women to reclaim their fitness, gain a sense of accomplishment, build a social support system and achieve renewed comfort with their bodies and their health.
Send this link to a friend:
cookies must be enabled and bookmarks will be bound to this computer and browser only
your bookmarks may change if an event or exhibitor has been cancelled or modified