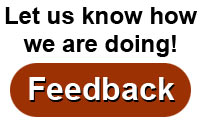 Where:
Alliant Energy Center
1919 Alliant Energy Way
Madison, Wisconsin

Show Hours:
Friday 4:00 PM to 9:00 PM
Saturday 9:00 AM to 6:00 PM
Sunday 10:00 AM to 5:00 PM

Ticket Prices:
$15.00 for a day pass
$25.00 for a weekend pass.
Note: Ages 17 and under: free.

Tickets may be purchased in advance before March 3, 2017 at www.rutabaga.com or at Rutabaga.

At Canoecopia, tickets can be purchased with cash or check only.

Parking:
$7.00 per car per day
Weekend pass: $19.50



Request a Show Guide
Visit Rutabaga.com


Angelos
5801 Monona Dr ¦ 608-222-1464
website
A favorite post-Canoecopia haunt of the Bagas, but delightful for anytime you're hungry. Can't go wrong with their White Pizza with Artichoke Hearts.

Tipsy Cow
102 King Street ¦ 608.287.1455
website
A new restaurant from the owners of Lombardino's (see below), the Tipsy Cow is best described as gourmet bar food. Excellent selection of craft beers. Downtown location means you take a nice stroll around the Capitol and burn off your Blue Cheeses and Bacon Fries.

Coopers Tavern
20 W Mifflin St ¦ 608-256-1600
website
An amazing list of draft beers complement their impeccable stick-to-your-ribs food. Poutine, anyone? Lamb shank? Yes, Please!

Dobhan
2110 Atwood Ave ¦ 608-242-4448
Sort of Himalayan fusion. Featuring a sublime dal and some of the best appetizers to turn into a full meal.

Great Dane
123 E Doty St ¦ 608-224-0000
website
Now with 4 locations around the metro Madison area, the Dane is a great brew pub. Jim is deeply thankful for their late night menu and their creative beers.

Harmony Bar
2201 Atwood Ave ¦ 608-249-4333
The specials here are often breathtakingly good. Their standard pub fare is very solid too. Nice collection of suds on tap.

Lao Laan-Xang
1146 Williamson St ¦ 608-280-0104
website
Authentic Laotian cuisine. They also havea sister restaurant on Atwood. Love the curry squash, and the spring rolls are a taste of freshness any time of the year

Lombardinos
2500 University Ave ¦ 608-238-1922
website
An Italian menu that shifts somewhat with the seasons, but never fails to please. Jim orders the pasta with sausage & rapini.

Mickey's Tavern
1524 Williamson St ¦ 608-251-9964
website
A delightful, venerable tavern, with interesting twists on bar standards. We think the Sexy Fries (fried potato chips with truffle oil & grated Parm.) are worth the trip and then some.


Natt Spil
211 King St ¦ (no phone)
website
Quirky little bar that tries to hide on King St. It almost dares you to discover it. Worth finding, though. Recommend the 3 cup chicken, or any of the dim sum. The drinks are also delightful.

Old Fashioned
23 N Pinckney ¦ St 608-310-4545
website
The joys of a traditional supper club, done to perfection. Lots of Wisconsin beers on tap, and a perfect (Korbel) brandy old fashioned (sweet or sour) to boot. Heritics may also be pleased with their gin OF. The #38, a summer sausage sandwich is a killer.

Red Sushi
106 King St ¦ 608-294-1234
website
Inventive sushi rolls that are beloved by many of us, in an intimate and cozy setting. A unique wine & cocktail menu too.

Roman Candle Pizza
1054 Williamson St ¦ 608-258-2000
website
Terrific pizza; the Roman Candle is Spicy! Word on the street is that the other stuff is delish., but we've never tried it. ;)

Umami Ramen & Dumpling Bar
923 Williamson St ¦ 608-819-6319
website
Didn't really realize why folks would willingly eat ramen until we went here. Amazing deconstructed pork buns.

Vintage
674 S Whitney Way ¦ 608-204-2739
website
Their "out there" beers are typically amazing; "normal" beers are solid. Food is conservative, but satisfying.
More links to food around Madison
Urban Spoon
Madison A-Z
Isthmus Eats