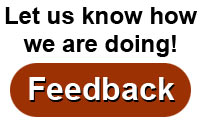 Where:
Alliant Energy Center
1919 Alliant Energy Way
Madison, Wisconsin

Show Hours:
Friday 4:00 PM to 9:00 PM
Saturday 9:00 AM to 6:00 PM
Sunday 10:00 AM to 5:00 PM

Ticket Prices:
$15.00 for a day pass
$25.00 for a weekend pass.
Note: Ages 17 and under: free.

Tickets may be purchased in advance before March 3, 2017 at www.rutabaga.com or at Rutabaga.

At Canoecopia, tickets can be purchased with cash or check only.

Parking:
$7.00 per car per day
Weekend pass: $19.50



Request a Show Guide
Visit Rutabaga.com




Ticket Prices:
$15.00 for a day pass
$25.00 for a weekend pass.
Note: Ages 17 and under: free.

At Canoecopia, tickets can be purchased with cash or check only.

Tickets are available at both the "Main Entrance" to the Alliant Energy Center Exhibition Hall (northeast corner of building) or at the "West Entrance" (on the west side of the building). If it looks busy by the main entrance, park in the south lot and use the "West Entrance" for quicker entry to Canoecopia.