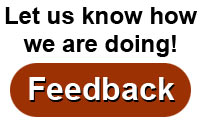 Where:
Alliant Energy Center
1919 Alliant Energy Way
Madison, Wisconsin

Show Hours:
Friday 4:00 PM to 9:00 PM
Saturday 9:00 AM to 6:00 PM
Sunday 10:00 AM to 5:00 PM

Ticket Prices:
$15.00 for a day pass
$25.00 for a weekend pass.
Note: Ages 17 and under: free.

Tickets may be purchased in advance before March 3, 2017 at www.rutabaga.com or at Rutabaga.

At Canoecopia, tickets can be purchased with cash or check only.

Parking:
$7.00 per car per day
Weekend pass: $19.50



Request a Show Guide
Visit Rutabaga.com




Rutabaga partners with local community centers to help kids get out on the water and experience Madison's lakes. This work is made possible thanks to the Josh Kestelman Scholarship Fund.

Last year Rutabaga's Josh Kestelman Scholarship Fund helped over 280 kids spend more than 1,700 hours on the water, by providing over $6,000 to fund paddling programs for youth groups and individuals.

Here are ways you can help support this program at Canoecopia:
•Purchase the pendant generously created and donated by Lissa Flemming of Silverwares Jewelry in her booth.

•Donate $1 (or more!) at the cash register when you check out with your purchases.

History
Turning kids on to canoeing and kayaking was one of Josh Kestelman's passions. Josh served as a Rutabaga Outdoor Programs instructor for many years until his life was tragically cut short by cancer. His enthusiasm for paddling and for life was clear to everyone he touched.

In 2004, to honor Josh and his love of getting kids outside, Rutabaga established the Josh Kestelman Scholarship Fund to provide for individuals who wanted to participate in our programs and needed financial assistance. By 2005 the fund had grown to a point where we could expand our focus, and we began to offer scholarships to youth agencies and community centers that work with under-served youth. Through these paddling programs, many more kids get the opportunity to experience the great outdoors, which would have made Josh very happy.

Today we continue with this important work. Rutabaga contributes and raises funds to support this program, and additionally, many paddlers have been generous with their private contributions—a BIG thanks to those of you who have helped make this possible! And a special thanks to Jeff Noltner with Positive Currents.

For further information or a scholarship application please contact Amelia at 608-310-3863 or . Or stop by the Rutabaga Outdoor Programs booth at the show!