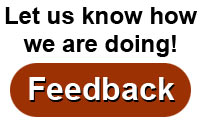 Where
:
Alliant Energy Center
1919 Alliant Energy Way
Madison, Wisconsin
Show Hours
:
Friday 4:00 PM to 9:00 PM
Saturday 9:00 AM to 6:00 PM
Sunday 10:00 AM to 5:00 PM
Ticket Prices
:
$15.00 for a day pass
$25.00 for a weekend pass.
Note: Ages 17 and under: free.
Tickets may be purchased in advance before March 1, 2018 at www.rutabaga.com or at Rutabaga.
At Canoecopia, tickets can be purchased with cash or check only.
Parking
:
$7.00 per car per day
Weekend pass: $19.50

Request a Show Guide
Visit Rutabaga.com

www.theadventurer.ca
canoeb@gmail.com


Jim Baird grew up exploring the Crown lands of Southern Ontario, Canada alongside his brother Ted. He turned the confidence he built from exploring the outdoors at a young age into a passion for wilderness travel in Canada's far north. Jim is an avid canoeist, and has several impressive whitewater trips to his credit. He's also the first person on record to complete a self-propelled trek across the northern Ungava Peninsula in winter, a 230-mile Arctic trip he completed solo. In the same year, Jim also won season 4 of History Channel's hit survival series Alone, where he survived with his brother for 75 days on northern Vancouver Island. Aside from adventuring in Canada's north, Jim's also worked as a prospector, a wilderness guide, and with a mapmaking company.

©2017 A+E Networks, LLC./ Photo credit: Richard Knapp




After surviving on northern Vancouver Island for 75 days for History Channel's self-shot survival reality series
Alone
, Jim Baird and his brother Ted outlasted six other teams to come home with a cash prize of $500,000. With a background in wilderness canoeing, the brothers were unsure how their skills would translate in a purely survival situation. While on the show, they built a canoe and paddles using a tarp and their knives, and they survived on everything from fish, to wild mushrooms, to whatever they could scrape off the bottom of a rock. When it was all said and done, they credit their multi-week canoe expeditions for teaching them the most important survival skill of all, and it's not something you can learn on YouTube. In this presentation, Jim will speak about his journey on
Alone
, and will share survival lessons he learned along the way, including what it is about canoeing that makes paddlers better survivalists than they realize.


Jim set off on a 33-day canoe trip from Shefferville, Quebec to Hopedale, Labrador via the Du Pas, George, Adlatok and an unnamed river. With three height-of-land crossings, significant up-river travel on the George, raging whitewater runs on the Adlatok, and two trail-less, two-day portages, this is a tough route by any standards. And that's not even considering the blackflies, bear trouble, bad weather and lack of food that Jim and his group of four dealt with on the journey.


They say good decisions come from experience, and experience comes from bad decisions. And there's nowhere other than the trail to gain real experience. In this presentation, Jim Baird shares the skills he's used and learned on his wilderness canoe trips in the far north. These include everything from whitewater strokes, and rigging a quick canoe sale, to skills like axemanship, cleaning fish, and lighting fires in the pouring rain.