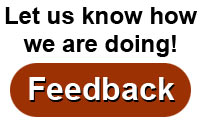 Where
:
Alliant Energy Center
1919 Alliant Energy Way
Madison, Wisconsin
Show Hours
:
Friday 4:00 PM to 9:00 PM
Saturday 9:00 AM to 6:00 PM
Sunday 10:00 AM to 5:00 PM
Ticket Prices
:
$15.00 for a day pass
$25.00 for a weekend pass.
Note: Ages 17 and under: free.
Tickets may be purchased in advance before March 1, 2018 at www.rutabaga.com or at Rutabaga.
At Canoecopia, tickets can be purchased with cash or check only.
Parking
:
$7.00 per car per day
Weekend pass: $19.50

Request a Show Guide
Visit Rutabaga.com

www.phseakayaks.com/
chris.hipgrave@pyranhaus.com


Brought to you by P&H Custom Sea Kayaks
Introduced to kayaking while at school, the sport opened Chris' eyes to a world of competition and exploration. That wonder and excitement is still burning stronger than ever today. Fueled by a passion for all things paddle-sports, he's competed throughout the world in a wide variety of disciplines and explored from the snow capped Bhutanese Himalayas, to South America, Europe, Asia, Australasia and the Antarctic Peninsula, but will always find his way back home to the intimate beauty of North Carolina's Appalachian Mountains.


bookmark


Christopher's six week exploration of the Antarctic Peninsula by sea kayak with support from the research vessel, Polar Pioneer, allowed his group to paddle large swaths of this remote, harsh and fragile coast line, while also getting up close to some of the most incredible wildlife imaginable. Join him as he showcases the incredible interactions with the wildlife and the ever changing ice in one of the most threatened environments in the World.
bookmark