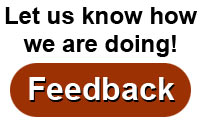 Where
:
Alliant Energy Center
1919 Alliant Energy Way
Madison, Wisconsin
Show Hours
:
Friday 4:00 PM to 9:00 PM
Saturday 9:00 AM to 6:00 PM
Sunday 10:00 AM to 5:00 PM
Ticket Prices
:
$15.00 for a day pass
$25.00 for a weekend pass.
Note: Ages 17 and under: free.
Tickets may be purchased in advance before March 1, 2018 at www.rutabaga.com or at Rutabaga.
At Canoecopia, tickets can be purchased with cash or check only.
Parking
:
$7.00 per car per day
Weekend pass: $19.50

Request a Show Guide
Visit Rutabaga.com

normansims1@gmail.com




MRNEUZIL@stthomas.edu

Norman Sims is a retired honors professor from the University of Massachusetts Amherst and a collector of wood-and-canvas canoes from the 1890s. Canoes: A Natural History in North America is his sixth book.

Mark Neuzil is a professor of communication and journalism at the University of St. Thomas in St. Paul, Minnesota. He is the author, coauthor, or editor of eight books and a frequent writer and speaker on environmental themes.


bookmark



The story of the natural history of the canoe can be told using the dugout, the birch bark canoe, and the risque behavior in courting canoes early in the 20th century. This heavily illustrated talk will touch on the relationship of canoes with other historical trends such as relations with Native Americans, liberalizing social attitudes around the turn of the 20th century, and the role of canoes in the environmental movement. The presentation is drawn from our book
Canoes: A Natural History in North America
.
bookmark