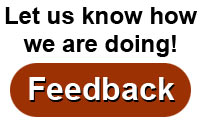 Where
:
Alliant Energy Center
1919 Alliant Energy Way
Madison, Wisconsin
Show Hours
:
Friday 4:00 PM to 9:00 PM
Saturday 9:00 AM to 6:00 PM
Sunday 10:00 AM to 5:00 PM
Ticket Prices
:
$15.00 for a day pass
$25.00 for a weekend pass.
Note: Ages 17 and under: free.
Tickets may be purchased in advance before March 1, 2018 at www.rutabaga.com or at Rutabaga.
At Canoecopia, tickets can be purchased with cash or check only.
Parking
:
$7.00 per car per day
Weekend pass: $19.50

Request a Show Guide
Visit Rutabaga.com

www.cliffcanoe.com
info@cliffcanoe.com


Cliff Jacobson is one of North America's most respected outdoors writers and wilderness paddlers. He is a retired environmental science teacher, an outdoors skills instructor, a canoeing and camping consultant, and the author of more than a dozen top-selling books and a popular video on canoeing and camping. His flaghsip book, Canoeing Wild Rivers, 5th Edition is the premier text for canoeing wilderness rivers. Cliff is a distinguished Eagle Scout, a recipient of the American Canoe Association's prestigious Legends of Paddling Award and a member of the ACA Hall of Fame.





If you've ever been to the Boundary Waters and competed for campsites on a popular lake, fussed with fire on a rainy day, slept in a wet tent or been bugged by bugs, bears or rodents, this session is for you. Discover how to get away from the crowd, choose essential gear, and stay dry when it rains all day. What equipment works, and what doesn't. Included is a brief description of the UTM (Universal Trans Mercator) system of navigation, and Boundary Waters Canoe Area maps that utilize this system.



Loosely based on Cliff's flagship book,
Canoeing Wild Rivers
, this fast-paced presentation focuses on canoeing remote northern rivers and remote but easy U.S. and Canadian rivers that are suitable for those with limited paddling skills. Tips and tricks and lots of laughs are the rule at Cliff's seminars. There's practical advice for every outing, whether it's close to home or off the beaten path.