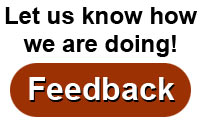 Where
:
Alliant Energy Center
1919 Alliant Energy Way
Madison, Wisconsin
Show Hours
:
Friday 4:00 PM to 9:00 PM
Saturday 9:00 AM to 6:00 PM
Sunday 10:00 AM to 5:00 PM
Ticket Prices
:
$15.00 for a day pass
$25.00 for a weekend pass.
Note: Ages 17 and under: free.
Tickets may be purchased in advance before March 1, 2018 at www.rutabaga.com or at Rutabaga.
At Canoecopia, tickets can be purchased with cash or check only.
Parking
:
$7.00 per car per day
Weekend pass: $19.50

Request a Show Guide
Visit Rutabaga.com

www.paddlesongs.com
jerryvandiver615@gmail.com


With over 40 years paddling the waters of North America and Southeast Asia and more canoes and kayaks than he needs, Jerry is an established singer/songwriter from Nashville Tennesee. With his songs recorded by a wide range of artists from Tim McGraw to the Oak Ridge Boys, Jerry's songs can be found on over 15 million records - two of which are hanging on the walls of the Country Music Hall of Fame in Nashville.

This year at Canoecopia, Jerry and the One Match Band will be debuting some brand new songs from a new CD entitled "Paddle On" as well as past Canoecopia favorites. Be ready to laugh, cry, sing along and maybe even dance a little "Bear Barrel Polka"!

Check out one of Jerry's new songs "She's In A Kayak"



bookmark




With song credits on over 15 million records and paddling credits on waters around the world, award winning singer/songwriter Jerry Vandiver will be returning to Canoecopia with The One Match Band for the seventh straight year! They will be performing songs from a brand new CD, "Paddle On", along with some favorites from the past for a laid back, fun, musical and unique addition to your Canoecopia experience. Be ready to laugh, cry, sing along and maybe even dance a little "Bear Barrel Polka"!
bookmark