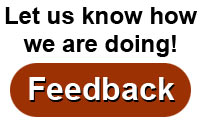 Where
:
Alliant Energy Center
1919 Alliant Energy Way
Madison, Wisconsin
Show Hours
:
Friday 4:00 PM to 9:00 PM
Saturday 9:00 AM to 6:00 PM
Sunday 10:00 AM to 5:00 PM
Ticket Prices
:
$15.00 for a day pass
$25.00 for a weekend pass.
Note: Ages 17 and under: free.
Tickets may be purchased in advance before March 1, 2018 at www.rutabaga.com or at Rutabaga.
At Canoecopia, tickets can be purchased with cash or check only.
Parking
:
$7.00 per car per day
Weekend pass: $19.50

Request a Show Guide
Visit Rutabaga.com

bdnelson1956@gmail.com


Berlin grew up in Washington state climbing, hiking, kayaking, canoeing and exploring natural areas. He has taken two Alaskan kayaking trips with friends, one to Misty Fjords in SE Alaska and one to Glacier Bay National Park. In his 70's he still does all the outdoor activities, including climbing, that he did as a young adult. In 2017, he took a solo canoe trip part way down the Kopka river in the Wabakimi region of Ontario. He lives in Fargo, ND, and is on the faculty at North Dakota State University.


bookmark


Three kayakers explored Muir Inlet in Glacier Bay National Park, Alaska, in July 2016. The park is a majestic wilderness with 1,000 miles of coastline, hundreds of glaciers and abundant marine life. They paddled through icebergs to explore McBride glacier, the only tidal glacier in the inlet, camped at Riggs glacier, then kayaked to the raw beauty of Muir glacier. They explored Wachusetts Inlet, Morse River and ended at Sebree Island. They paddled by humpback whales, sea otters, porpoises, big bears, and lots of sea birds.
bookmark