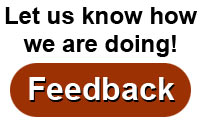 Where
:
Alliant Energy Center
1919 Alliant Energy Way
Madison, Wisconsin
Show Hours
:
Friday 4:00 PM to 9:00 PM
Saturday 9:00 AM to 6:00 PM
Sunday 10:00 AM to 5:00 PM
Ticket Prices
:
$15.00 for a day pass
$25.00 for a weekend pass.
Note: Ages 17 and under: free.
Tickets may be purchased in advance before March 1, 2018 at www.rutabaga.com or at Rutabaga.
At Canoecopia, tickets can be purchased with cash or check only.
Parking
:
$7.00 per car per day
Weekend pass: $19.50

Request a Show Guide
Visit Rutabaga.com

www.livingadventure.com
gail@livingadventure.com

www.livingadventure.com
grantpherman@gmail.com

Gail Green is co-founder of Living Adventure; Bayfield's premier sea kayaking outfitter. Following a career in the arts, Gail infused her passion for outdoor adventure and teaching into travel programs that mix outdoor skills with creative process. Destinations for these experiences have included Russia, France, Mexico and home base in the Apostle Islands and Lake Superior. Gail continues to direct Living Adventure all year round but still finds time for favorite activities such as paddling and biking.

Grant Herman is also a co-founder of Living Adventure. Grant taught at Northland College for 25 years and with an emeritus status moved on to direct the Sigurd Olson Environmental Institute. He recently worked as Operations Director at Camp Manito-wish YMCA near Minoqua, WI. He is an avid paddler of all disciplines and a singer with Les Fils du Voyageur; singing the paddling songs of the French Canadian fur trade.


bookmark



The Apostle Island National Lakeshore on Lake Superior is an absolute paradise for sea kayakers and attracts paddlers from around the globe. Grant Herman and Gail Green, pioneers of Apostle Islands sea kayaking, infuse their backgrounds as educators and passionate kayakers into this lively presentation where vivid imagery, music and humor will leave you fully engaged. You'll launch with a past-to-present-day tour of cultural highlights, cruise by lighthouses and sea caves, and land with a thirst to re-visit or see for the first time this Superior location.
bookmark