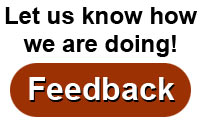 Where
:
Alliant Energy Center
1919 Alliant Energy Way
Madison, Wisconsin
Show Hours
:
Friday 4:00 PM to 9:00 PM
Saturday 9:00 AM to 6:00 PM
Sunday 10:00 AM to 5:00 PM
Ticket Prices
:
$15.00 for a day pass
$25.00 for a weekend pass.
Note: Ages 17 and under: free.
Tickets may be purchased in advance before March 1, 2018 at www.rutabaga.com or at Rutabaga.
At Canoecopia, tickets can be purchased with cash or check only.
Parking
:
$7.00 per car per day
Weekend pass: $19.50

Request a Show Guide
Visit Rutabaga.com

northstarcanoes.com
bear@northstarcanoes.com


Brought to you by Northstar Canoe
Bear Paulsen feels at home exploring wilderness areas throughout North America. He loves canoeing and winter camping because these methods of travel allow him to take extended trips into remote areas. He's spent well over three years hiding from the real world in tents and under tarps, and over a year of that has been solo. He has paddled extensively in Ontario, Manitoba, and the BWCA, as well as trips in Saskatchewan, Nunavut, the Northwest Territories and the Yukon. Bear is the General Manager of Northstar Canoes.


bookmark


That's what friend Rob Kesselring said, and research confirmed Rob was correct. A first descent in the 1970s has been followed by maybe ten trips down it. The Thoa River runs west, eventually to Great Slave Lake through the southern Northwest Territories. Bear paddled solo for 18 days starting at the headwaters and ending before Great Slave. He found a beautiful river full of moose, whitewater and abundant beaches. He spent his final night in a jail!
bookmark