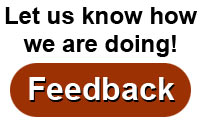 Where
:
Alliant Energy Center
1919 Alliant Energy Way
Madison, Wisconsin
Show Hours
:
Friday 4:00 PM to 9:00 PM
Saturday 9:00 AM to 6:00 PM
Sunday 10:00 AM to 5:00 PM
Ticket Prices
:
$15.00 for a day pass
$25.00 for a weekend pass.
Note: Ages 17 and under: free.
Tickets may be purchased in advance before March 1, 2018 at www.rutabaga.com or at Rutabaga.
At Canoecopia, tickets can be purchased with cash or check only.
Parking
:
$7.00 per car per day
Weekend pass: $19.50

Request a Show Guide
Visit Rutabaga.com

visit website


Ginna Irwin has been instructing for NOLS Wilderness Medicine for 6 years, and has worked in outdoor education for over 10 years with organizations such as NOLS, Outward Bound, and Rutabaga. She currently lives in Madison, WI where she is a school-based physical therapist. When Ginna isn't working with kids or teaching in the outdoors, you can find her running, biking, swimming or paddling around the Madison area.


bookmark



Getting hurt or sick is quick way to ruin your paddling trip. Join NOLS Wilderness Medicine as we explore the treatment and prevention of injuries and illnesses common to paddlers. In this presentation, you'll be introduced to providing simple first aid and assessing the need for evacuation. We'll discuss management for sun-related injuries, infections, shoulder dislocations, and more. Attendees will come away with new awareness of the skills and knowledge they can develop to have confidence during a medical emergency in the outdoors.
bookmark