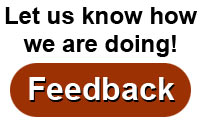 Where
:
Alliant Energy Center
1919 Alliant Energy Way
Madison, Wisconsin
Show Hours
:
Friday 4:00 PM to 9:00 PM
Saturday 9:00 AM to 6:00 PM
Sunday 10:00 AM to 5:00 PM
Ticket Prices
:
$15.00 for a day pass
$25.00 for a weekend pass.
Note: Ages 17 and under: free.
Tickets may be purchased in advance before March 1, 2018 at www.rutabaga.com or at Rutabaga.
At Canoecopia, tickets can be purchased with cash or check only.
Parking
:
$7.00 per car per day
Weekend pass: $19.50

Request a Show Guide
Visit Rutabaga.com

ellenmcdonah.com
ellenmcdonah@gmail.com


Ellen is an educator, practicing artist and author from Galesville, Wisconsin. Seldom venturing on an expedition without her paints and sketchbook, her style reflects the Adventurism Art Movement, described in greater detail on her website. In 2014 (May-Sept) Ellen completed a source-to-sea paddle on the Mississippi River from Lake Itasca, Minnesota to the Gulf of Mexico. This journey is described in her book; One Woman's River: A Solo Source-to-Sea Paddle on the Mighty Mississippi, and showcases her art created and inspired by the expedition. In 2015 (June-August) she completed a section of the Jefferson/Missouri River from Twin Bridges, MT to Pierre, S.D., and in 2017 completed the section from Pierre, S.D. to the confluence with the Mississippi River near St. Louis, MO. Her art studio is close to the Black River and Mississippi River near Trempealeau, Wisconsin and is covered with art produced from creative trips by canoe and kayak into the wilderness.


bookmark


Any paddler can use creativity to enhance journal entries, sketches, writing projects, and memoirs during their river journeys. Ellen describes how she overcomes the challenges of making art during an expedition, and shares helpful ways to experiment with non-traditional materials. Discover how journaling and sketching can be used as a springboard for other inspirational projects after the paddling is done.
bookmark