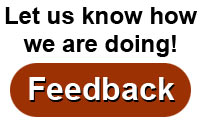 Where
:
Alliant Energy Center
1919 Alliant Energy Way
Madison, Wisconsin
Show Hours
:
Friday 4:00 PM to 9:00 PM
Saturday 9:00 AM to 6:00 PM
Sunday 10:00 AM to 5:00 PM
Ticket Prices
:
$15.00 for a day pass
$25.00 for a weekend pass.
Note: Ages 17 and under: free.
Tickets may be purchased in advance before March 1, 2018 at www.rutabaga.com or at Rutabaga.
At Canoecopia, tickets can be purchased with cash or check only.
Parking
:
$7.00 per car per day
Weekend pass: $19.50

Request a Show Guide
Visit Rutabaga.com

greg.w.anderson20@gmail.com


Greg Anderson is an ACA and BCU certified paddlesports coach. An avid paddler, he enjoys sea kayaking, whitewater kayaking, and canoeing. To support his paddling habit, Greg works as a professor of physics and environmental science during the academic year. He has been engaged in teaching and research for a quarter century, and is currently writing a book on the physics of paddlesports. Between semesters, Greg can be found guiding, coaching, or expedition paddling. Greg's expeditions include the Inside Passage and a solo circumnavigation of Vancouver Island.


bookmark


From the turbulent tide races of the inside passages to powerful surf and swell on the outer coast, Vancouver Island is surrounded by dynamic waters. Greg will share lessons learned from a fifty-five day, solo circumnavigation of Vancouver Island. Whether you are interested in paddling a short protected section or planning your own expedition, Vancouver Island has a wilderness adventure waiting for you. It is a place of rugged beauty and amazing wildlife, including bears, wolves, whales, sea lions, sea otters and more.
bookmark