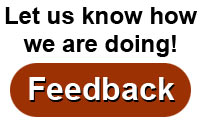 Where
:
Alliant Energy Center
1919 Alliant Energy Way
Madison, Wisconsin
Show Hours
:
Friday 4:00 PM to 9:00 PM
Saturday 9:00 AM to 6:00 PM
Sunday 10:00 AM to 5:00 PM
Ticket Prices
:
$15.00 for a day pass
$25.00 for a weekend pass.
Note: Ages 17 and under: free.
Tickets may be purchased in advance before March 1, 2018 at www.rutabaga.com or at Rutabaga.
At Canoecopia, tickets can be purchased with cash or check only.
Parking
:
$7.00 per car per day
Weekend pass: $19.50

Request a Show Guide
Visit Rutabaga.com

visit website
kjwikle@gmail.com


Keith Wikle is from Kalamazoo Michigan. He has spent the last 18 years paddling and surfing the Great Lakes, the Pacific, the Atlantic and doing expeditions on the north shore of Lake Superior. Keith is a L5 ACA Advanced Open Water Sea Kayak Instructor, and a L3 Surf Instructor. He is also the organizer of the Gales Storm Gathering held every year in October on Lake Superior.


bookmark


Athletes, desk jockies and weekend warriors all seek out a state of flow, in which they are fully immersed in an activity and feel energized, focused and calm. It's one of the most pleasant and exciting states of being. Can you get there through paddling? Moreover, can you get there through paddling in rough water, and in the process gain comfort doing something previously out of your comfort zone?
We will examine how focus, or "flow state" intersects with our lives both on and off the water. This presentation will provide examples of flow states across paddling disciplines and athletic endeavors, and send you away with concrete ways to reach your own flow state through paddling rough water.
bookmark