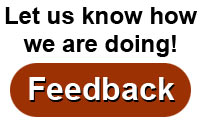 Where
:
Alliant Energy Center
1919 Alliant Energy Way
Madison, Wisconsin
Show Hours
:
Friday 4:00 PM to 9:00 PM
Saturday 9:00 AM to 6:00 PM
Sunday 10:00 AM to 5:00 PM
Ticket Prices
:
$15.00 for a day pass
$25.00 for a weekend pass.
Note: Ages 17 and under: free.
Tickets may be purchased in advance before March 1, 2018 at www.rutabaga.com or at Rutabaga.
At Canoecopia, tickets can be purchased with cash or check only.
Parking
:
$7.00 per car per day
Weekend pass: $19.50

Request a Show Guide
Visit Rutabaga.com

visit website
info@uncommonadv.com


Michael Gray founded Uncommon Adventures in 1984 a couple of years after getting a degree in Environmental Interpretation. With over 30 years in the business, Michael is one of the most experienced instructors and guides in the Great Lakes region. Author of Hey, I'd Eat This at Home!, he's led trips all over the world including Alaska, New Zealand, Iceland, Greenland and Central America. He is an ACA Level 3 Coastal Kayak Instructor Trainer, ACA SUP and Canoe Instructor. Having taught outdoor skills and environmental workshops all of his adult life, Michael interprets wild places with warmth and respect.




Join Michael for stunning images and video from two different trips to Greenland's West Coast. Paddling with Greenland National Champions Maligiaq and Jenna Padilla, these were trips of a lifetime! The sounds of paddling through bergy bits provide a breathtaking backdrop for arctic kayaking adventure. Hear stories of seal stew, whale sushi, and graves in our campsite - or was it camping in a gravesite? Join Michael to learn about paddling in Arctic Greenland!


Drop by for these mini workshops as Michael demonstrates how to use commonly available supermarket foods to whip up great meals in camp. Get ideas for salads or fast and quick pasta Caprese, all topped off with fresh baked items like jalapeno cheddar cornbread and chocolate peanut butter brownies. Come learn some new camp cooking tricks, all from single burner stoves, and prepare to sample!