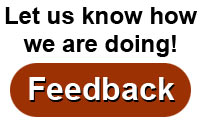 Where
:
Alliant Energy Center
1919 Alliant Energy Way
Madison, Wisconsin
Show Hours
:
Friday 4:00 PM to 9:00 PM
Saturday 9:00 AM to 6:00 PM
Sunday 10:00 AM to 5:00 PM
Ticket Prices
:
$15.00 for a day pass
$25.00 for a weekend pass.
Note: Ages 17 and under: free.
Tickets may be purchased in advance before March 1, 2018 at www.rutabaga.com or at Rutabaga.
At Canoecopia, tickets can be purchased with cash or check only.
Parking
:
$7.00 per car per day
Weekend pass: $19.50

Request a Show Guide
Visit Rutabaga.com

visit website
kayak.bp@gmail.com


Alec and Sharon Bloyd-Peshkin, co-owners of Have Kayaks, Will Travel paddlesport coaching in the Chicago area, are ACA and BCU certified coaches who've taught from coast to coast and overseas. They focus on helping students become safe, effective and efficient, independent paddlers. They are committed to making learning fun and engaging.



In this interactive, pool-based session, you will break down and reassemble the sea kayak-assisted rescue to make it work for you...without ever getting wet! Come prepared to participate, and you'll go away with tips for making your assisted rescue safe and effective in all conditions.



How do you balance safety with adventure, and improvement with enjoyment? We'll present ten tips for managing your risks and your goals. This talk is for all kinds of paddlers of all kinds of craft who want to paddle more, paddle safer and paddle better.