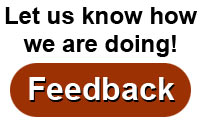 Where
:
Alliant Energy Center
1919 Alliant Energy Way
Madison, Wisconsin
Show Hours
:
Friday 4:00 PM to 9:00 PM
Saturday 9:00 AM to 6:00 PM
Sunday 10:00 AM to 5:00 PM
Ticket Prices
:
$15.00 for a day pass
$25.00 for a weekend pass.
Note: Ages 17 and under: free.
Tickets may be purchased in advance before March 1, 2018 at www.rutabaga.com or at Rutabaga.
At Canoecopia, tickets can be purchased with cash or check only.
Parking
:
$7.00 per car per day
Weekend pass: $19.50

Request a Show Guide
Visit Rutabaga.com

dhynek@climbingcentral.com




elfman1634@gmail.com

Don Hynek has been outdoors (especially in the Midwestern US) all his life. After a couple of decades in the outdoor industry (climber and mountaineer, photographer, skier, sea kayaker and author), he settled in as an energy analyst and green building specialist. Don now focuses his outdoor time on sea kayaking, and XC skiing during the few months when paddling is less convenient. His paddling journeys have taken him from British Columbia to North Carolina to Greece. A native of Wisconsin, he is especially fond of the Apostle Islands, the Wisconsin River, and Pamlico Sound. Lac Manicougan hasn't been taken off The List.

Daren Barrett has enjoyed the sport of kayaking since introduced to a kayak in 1995. Since then, he has pursued his coastal kayak instructor certification, with an endorsement in adaptive paddling. The majority of the time you will see him with a 'skinny stick', as he continues to learn traditional Qajaq skills. When he isn't on the open waters sharing his passion, volunteering, and teaching others, he can be found at symposiums or various destinations.


bookmark



Blue water, fantastic scenery, ancient cultures and centuries-old port towns; who wouldn't love paddling in the Greek islands? Come on a sea kayaking adventure over Homer's wine-dark seas, furrowed by Greek and Trojan biremes, Roman galleys, and Turkish goke. Paddling overseas has tricks and tips, and a few hints make it easier. Daren and Don take you on an adventure based from the island of Poros among volcanic islands, through olive groves, medieval ports, ancient temples, and some of the most beautiful salt water paddling imaginable.
bookmark