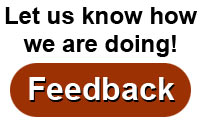 Where
:
Alliant Energy Center
1919 Alliant Energy Way
Madison, Wisconsin
Show Hours
:
Friday 4:00 PM to 9:00 PM
Saturday 9:00 AM to 6:00 PM
Sunday 10:00 AM to 5:00 PM
Ticket Prices
:
$15.00 for a day pass
$25.00 for a weekend pass.
Note: Ages 17 and under: free.
Tickets may be purchased in advance before March 1, 2018 at www.rutabaga.com or at Rutabaga.
At Canoecopia, tickets can be purchased with cash or check only.
Parking
:
$7.00 per car per day
Weekend pass: $19.50

Request a Show Guide
Visit Rutabaga.com

sherrikayaks.com
sherri@sherrikayaks.com


Sherri Mertz is an ACA-certified instructor in sea kayaking, river kayaking, SUP, and canoeing. She has been paddling for over 25 years and teaching since the mid 90's. Sherri spent 9 years working as a paddlesports department manager for a specialty outdoor store and now runs her own business teaching kids and adults how to paddle while maintaining her own fleet of over 50 boats and boards. Sherri has a wonderful husband who enables her paddlesports addiction and a bunch of cute grandkids whom she hopes will grow up quickly so they can help her move boats and load trailers.




Paddling a kayak should be fun, not frustrating. Once you understand some basic concepts you will likely find that it is actually pretty easy. Sherri Mertz has taught hundreds of students how to kayak. She will share tips to improve balance, efficiency, and directional control that work for all types of kayaks.


Caribou, wolves, and bears! Oh my! In 2017, Sherri paddled the length of the Kongakut River, the only river which lies entirely within the Arctic National Wildlife Refuge in Alaska. Along with a group of rafters, they started in the mountains of the Brooks Range and ended in the Arctic Ocean 11 days later. Like any good adventure story, it started with a dream, and had some false starts and challenges, but the spectacular scenery and trackless wilderness make it a trip of a lifetime!