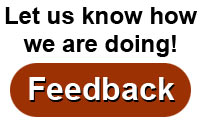 Where
:
Alliant Energy Center
1919 Alliant Energy Way
Madison, Wisconsin
Show Hours
:
Friday 4:00 PM to 9:00 PM
Saturday 9:00 AM to 6:00 PM
Sunday 10:00 AM to 5:00 PM
Ticket Prices
:
$15.00 for a day pass
$25.00 for a weekend pass.
Note: Ages 17 and under: free.
Tickets may be purchased in advance before March 1, 2018 at www.rutabaga.com or at Rutabaga.
At Canoecopia, tickets can be purchased with cash or check only.
Parking
:
$7.00 per car per day
Weekend pass: $19.50

Request a Show Guide
Visit Rutabaga.com


poppk@nicc.edu

Vic Popp has been the Director of Recreation at the University of Dubuque since 2005. He enjoys teaching academic courses as an adjunct such as fly fishing, trail running, disc golf, yoga etc. Since 2012, Vic has been taking university students every June to the Sylvania Wilderness. Kara has been the Director of Student Life at Northeast Iowa Community College since 2005. Vic & Kara love spending time with their kids especially outdoors whether it is catching crawdads in Catfish creek locally or snorkeling Clark Lake in Sylvania.


bookmark


Vic and Kara tent camp and canoe like crazy with their 6-year-old son, Isaac and 4-year-old daughter, Sylvi. Their kids have been camping and canoeing since before they could walk, and many of their family's best memories have been in the great outdoors! Their 2017 adventures included Wisconsin, Arkansas, and Michigan. Vic and Kara will share pictures and stories of the successes and failures of camping and canoeing with their kids. It's a "family how-to" about gear, locations, trips, and more.
bookmark