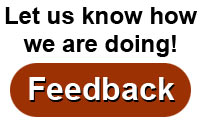 Where
:
Alliant Energy Center
1919 Alliant Energy Way
Madison, Wisconsin
Show Hours
:
Friday 4:00 PM to 9:00 PM
Saturday 9:00 AM to 6:00 PM
Sunday 10:00 AM to 5:00 PM
Ticket Prices
:
$15.00 for a day pass
$25.00 for a weekend pass.
Note: Ages 17 and under: free.
Tickets may be purchased in advance before March 1, 2018 at www.rutabaga.com or at Rutabaga.
At Canoecopia, tickets can be purchased with cash or check only.
Parking
:
$7.00 per car per day
Weekend pass: $19.50

Request a Show Guide
Visit Rutabaga.com

visit website
alyce@sourceofconfidence.com


Alyce Kuenzli, Adventure Educator, has canoed countless miles across the United States and Canada. A Minnesota native, she spent much of her childhood in the woods, building forts and playing in creeks. At 16, she went on her first canoeing expedition, with YMCA Camp Menogyn, in the BWCAW. She was hooked and spent the next three summers going on progressively longer expeditions in Canada, concluding with a 40-day expedition on the Back River. These expeditions built Alyce's confidence and inspired her to continue exploring all over the world. She spent a college semester in Patagonia, Chile with the National Outdoor Leadership School (NOLS), mountaineering, sea-kayaking, and hiking. After graduating from Beloit College with a degree in Education and Youth Studies, Alyce became an instructor with the Voyageur Outward Bound School, in Ely, MN. In the fall of 2014 she canoed the Mississippi River, source-to-sea, paddling over 2,300 miles in three months. In 2016 Alyce, along with Viki Carpenter and Lisa Pugh, became the first all female-identifying group to canoe the 4th Longest River System in the World: the Jefferson-Missouri-Mississippi Rivers. Spanning 200 days and over 4,000 miles, the expedition was titled Source of Confidence, with the goal of inspiring others to take positive risks in order to build confidence. Upon returning to Minnesota in December 2016, Alyce and Viki have been doing the work to transform Source of Confidence into a non-profit, with the mission of supporting girls, women, trans, genderqueer and non-binary individuals in navigating their own paths to confidence. Alyce is one of only a handful of people to have paddled both the Mississippi and Missouri rivers, source-to-sea. She currently lives in Minneapolis MN, where she is a Teaching Artist with Upstream Arts and planning her next expedition, a 2019 source-to-sea descent of the Allegheny-Ohio-Mississippi Rivers.


bookmark


Alyce Kuenzli is one of only a handful of people to have canoed both of North America's longest rivers: the Mississippi and Missouri. Travel along these routes with Alyce, as she regales you with stories, failures and successes from these adventures. Learn about what goes into planning extended expeditions, how Alyce has cultivated the confidence to become the long distance paddler she is today, and her upcoming 2019 expedition!
bookmark