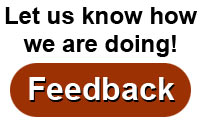 Where
:
Alliant Energy Center
1919 Alliant Energy Way
Madison, Wisconsin
Show Hours
:
Friday 4:00 PM to 9:00 PM
Saturday 9:00 AM to 6:00 PM
Sunday 10:00 AM to 5:00 PM
Ticket Prices
:
$15.00 for a day pass
$25.00 for a weekend pass.
Note: Ages 17 and under: free.
Tickets may be purchased in advance before March 1, 2018 at www.rutabaga.com or at Rutabaga.
At Canoecopia, tickets can be purchased with cash or check only.
Parking
:
$7.00 per car per day
Weekend pass: $19.50

Request a Show Guide
Visit Rutabaga.com

visit website
lvogel11@gmail.com

luannb.com/
luannbuechler@gmail.com

Lori is a middle school science teacher with extensive experience leading groups of all kinds. Her greatest pleasure is to help others find joy in the richness of a wilderness experience. Lori has lead groups from middle school through adults on a variety of canoeing and backpacking experiences. She has been navigating in the BWCA since childhood trips with family.

LuAnn is a personal coach and certified facilitator of the Passion Test. Her passion is to help others find their passions and live a life of joy & fulfillment. Using her talents as an event planner, she creates inspiring events that help women to find themselves and have the courage to live their dreams.

Currently, Lori and LuAnn lead Transformational Treks canoe trips for women into the BWCA.


bookmark



Join Lori and LuAnn as they share tips and tricks for a group of women to successfully tackle the wilderness together. Get pointers about transporting canoes, portaging gear, staying safe and tying simple knots. Discover what clothing works best to be dry, warm and comfortable. Learn how to build a team that trusts and empowers each other to grow while creating a unique experience with lasting bonds.
bookmark