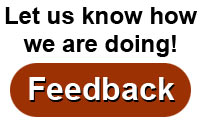 Where
:
Alliant Energy Center
1919 Alliant Energy Way
Madison, Wisconsin
Show Hours
:
Friday 4:00 PM to 9:00 PM
Saturday 9:00 AM to 6:00 PM
Sunday 10:00 AM to 5:00 PM
Ticket Prices
:
$15.00 for a day pass
$25.00 for a weekend pass.
Note: Ages 17 and under: free.
Tickets may be purchased in advance before March 1, 2018 at www.rutabaga.com or at Rutabaga.
At Canoecopia, tickets can be purchased with cash or check only.
Parking
:
$7.00 per car per day
Weekend pass: $19.50

Request a Show Guide
Visit Rutabaga.com



Don Halloran has been a frequent speaker at Canoecopia since 1997. He was introduced to wilderness canoeing at age 13 and the thrill and challenges of being in the wild have persisted to this day. Professionally, he is a professor emeritus (Biology) from the University of Wisconsin and has worked on conservation projects with various government agencies here and abroad. His teaching has emphasized ecology, conservation, and natural history. These concepts pervade his presentations. He is also an award winning photographer.


bookmark


During the summer of 2017, Don and his wife explored all of the US and Canadian parks bordering Lake Superior. This careful and in-depth exploration gave them an excellent understanding of the recreational opportunities available while circling Lake Superior, the largest freshwater lake in the world. Paddling, hiking, biking and historic opportunities abound. They traveled this 1300 mile circle tour very slowly in a 1964 VW Bus. Join Don as he shares their discoveries.
bookmark