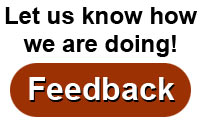 Where
:
Alliant Energy Center
1919 Alliant Energy Way
Madison, Wisconsin
Show Hours
:
Friday 4:00 PM to 9:00 PM
Saturday 9:00 AM to 6:00 PM
Sunday 10:00 AM to 5:00 PM
Ticket Prices
:
$15.00 for a day pass
$25.00 for a weekend pass.
Note: Ages 17 and under: free.
Tickets may be purchased in advance before March 1, 2018 at www.rutabaga.com or at Rutabaga.
At Canoecopia, tickets can be purchased with cash or check only.
Parking
:
$7.00 per car per day
Weekend pass: $19.50

Request a Show Guide
Visit Rutabaga.com

www.milespaddled.com


Water-lover and river-enthusiast, Timothy's been paddling around Wisconsin and the neighboring states' waterways since 2008, always eager to explore uncharted territories but ever grateful for the familiar favorites to return to. He first got into paddling to impress a girl, and it's been a love affair since (well, paddling; the girl, alas, was not meant to be). When not already on the water, Timothy is poring over maps to plan out his next trip. Originally from suburban New Jersey (exit 159), he has gladly made Madison his home since 2003. His first published book came out in August 2016, and currently he's working on the next one.


bookmark



Focusing on three of his favorite places to spend a long weekend paddling and camping in Wisconsin, join local author and one-half of the popular "MilesPaddled.com" website, Timothy Bauer, on his tour of the Bois Brule River, the Black River Falls smorgasbord of side creeks, and the East Branch of the Pecatonica River. Ranging from quiet water paddling to adrenaline-crazed rapids, with an emphasis on gorgeous geology, Timothy will share his tips on some of the best-kept secrets of paddling in the Badger State.
bookmark