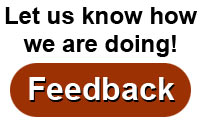 Where
:
Alliant Energy Center
1919 Alliant Energy Way
Madison, Wisconsin
Show Hours
:
Friday 4:00 PM to 9:00 PM
Saturday 9:00 AM to 6:00 PM
Sunday 10:00 AM to 5:00 PM
Ticket Prices
:
$15.00 for a day pass
$25.00 for a weekend pass.
Note: Ages 17 and under: free.
Tickets may be purchased in advance before March 1, 2018 at www.rutabaga.com or at Rutabaga.
At Canoecopia, tickets can be purchased with cash or check only.
Parking
:
$7.00 per car per day
Weekend pass: $19.50

Request a Show Guide
Visit Rutabaga.com

visit website
jdfritzell@yahoo.com




www.facebook.com/TRRGreenBay
ken@rocketink.com

John Fritzell is a Wisconsin native who currently resides in Appleton, WI where he is employed in the financial services industry. In addition to being a father and husband, John enjoys playing in small craft on the lakes and rivers of northwestern and northeastern Wisconsin. John also has severe Charcot Marie Tooth disease (a form of muscular dystrophy) which challenges him every day, but which hasn't kept him from experiencing much of what the midwest outdoors has to offer (including fishing, hunting and paddling). John has participated in numerous paddling events with his friends in the Northeastern Wisconsin Paddlers club (NEWP) and Team River Runner (Green Bay) among others and relishes the softer launch sites which don't scrape up his feet & knees.

Ken Braband is a freelance writer and Green Bay chapter co-leader of Team River Runner along with chapter co-leader Daren Barrett. Ken is an ACA level 4 sea kayak instructor and level 3 river running instructor and holds the ACA adaptive paddling endorsement.




bookmark


John Fritzell is an adaptive paddler on a mission to make up lost time. John picked up a kayak paddle at age 50 after having last paddled at age 11, partly because he couldn't physically hold a paddle. He tells his story which takes him from London's Regent's Canal to the Apostle Islands with the help of his paddling buddies from Team River Runner's Green Bay and Milwaukee chapters. Ken Braband adds his perspective as the Team River Runner Green Bay chapter co-leader.
bookmark