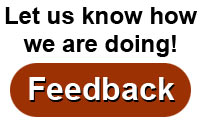 Where
:
Alliant Energy Center
1919 Alliant Energy Way
Madison, Wisconsin
Show Hours
:
Friday 4:00 PM to 9:00 PM
Saturday 9:00 AM to 6:00 PM
Sunday 10:00 AM to 5:00 PM
Ticket Prices
:
$15.00 for a day pass
$25.00 for a weekend pass.
Note: Ages 17 and under: free.
Tickets may be purchased in advance before March 1, 2018 at www.rutabaga.com or at Rutabaga.
At Canoecopia, tickets can be purchased with cash or check only.
Parking
:
$7.00 per car per day
Weekend pass: $19.50

Request a Show Guide
Visit Rutabaga.com

www.billvoight.com
bill@billvoight.com


From the day in 1978, when Bill and three other mostly unsuspecting victims threw canoes on his truck and stated "let's head north, find the Missinaibi and paddle to Hudson Bay", he has been canoe-camping interesting and especially out-beyond-zebra remote North American locations. Over the years, the list of rivers visited has grown: Thelon, Wind, Pelly, Big Salmon, Upper/Lower Stikine, John, Alatna, Noatak... etc. And the formerly unsuspecting victims have transitioned into a hardcore group of usual suspects. Currently, Bill is a fine art photographer, sporadic writer and indentured beer baron working for his daughter's brewery. Though recently dipping a toe into the chaotic whirlpool of digital photography, his expertise is in traditional B&W film and wet darkroom printing. His fine art work covers various genres, been exhibited in galleries and museums, including an exhibit titled Wilderness Rivers. As time in the beer business permits, work incrementally progresses on a photography book, Wild Rivers. Though at this point in life, he has slept substantially more than a year in tents, and home remains, with his wife, in Los Altos, CA


bookmark


Situated in the infrequently visited SW corner of Alaska is Wood-Tikchik State Park, 1.6 million acre wilderness, larger than Delaware, served by a solitary ranger with float plane. Less than a handful of paddlers canoe the Wood-Tikchik's lake-river systems annually; perfect for those interested in exploring rarely traveled, out-beyond-zebra rivers. Four friends paddled the 90+ mile Wood River-Lakes portion of the park, August 2017. This presentation covers attractions, challenges, and logistics of paddling this reasonably accessible, scenic remote wilderness watershed.
bookmark