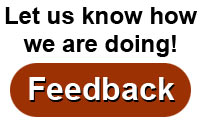 Where
:
Alliant Energy Center
1919 Alliant Energy Way
Madison, Wisconsin
Show Hours
:
Friday 4:00 PM to 9:00 PM
Saturday 9:00 AM to 6:00 PM
Sunday 10:00 AM to 5:00 PM
Ticket Prices
:
$15.00 for a day pass
$25.00 for a weekend pass.
Note: Ages 17 and under: free.
Tickets may be purchased in advance before March 1, 2018 at www.rutabaga.com or at Rutabaga.
At Canoecopia, tickets can be purchased with cash or check only.
Parking
:
$7.00 per car per day
Weekend pass: $19.50

Request a Show Guide
Visit Rutabaga.com

mindbodypaddle.com
anna@watergirlsatplay.com


Brought to you by BIC SUP & Werner Paddles
Anna Levesque is the author of Yoga for Paddling, a former pro whitewater kayaker, current ACA Instructor Trainer for stand up paddleboarding and whitewater kayaking, and founder of Girls at Play and mindbodypaddle.com. She's also a certified 500-hour yoga teacher with Yoga Alliance and a certified Ayurveda Wellness Counselor.

Photo credit: scottmartinimages.com



Did you know that women experience a different stress response than men? Science also shows that women and men activate different parts of the brain when communicating and making decisions. Understanding these differences between men and women can empower women to better understand themselves and restore their confidence. When men have a better understanding of how women respond to stress, make decisions and communicate, it allows them to more effectively support the outdoors women in their lives. Better understanding and communication = more fun on the water!



In this fun and informational talk, Anna guides women getting started in SUP. Come learn and ask questions in a supportive and empowering environment. Anna will talk about the power of introducing SUP to her 72 year old Mother, creating a new possibility and context for their relationship. Please come as you are and discover the joy of walking on water at any age!



Billionis spent trying to reduce low back pain when most of it can be treated with consistent stretching. In this all-levels class Anna leads you through poses that target the misalignment in the body caused by paddling. Addressing these misalignments can reduce the risk of injury in the low back, hips and shoulders, and provide freedom from pain and discomfort. She weaves in stress management strategies for overall wellbeing. No prior yoga experience necessary! Come as you are and please bring a mat or towel if you have one.