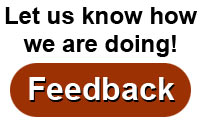 Where
:
Alliant Energy Center
1919 Alliant Energy Way
Madison, Wisconsin
Show Hours
:
Friday 4:00 PM to 9:00 PM
Saturday 9:00 AM to 6:00 PM
Sunday 10:00 AM to 5:00 PM
Ticket Prices
:
$15.00 for a day pass
$25.00 for a weekend pass.
Note: Ages 17 and under: free.
Tickets may be purchased in advance before March 1, 2018 at www.rutabaga.com or at Rutabaga.
At Canoecopia, tickets can be purchased with cash or check only.
Parking
:
$7.00 per car per day
Weekend pass: $19.50

Request a Show Guide
Visit Rutabaga.com

visit website
humanpoweredanglingpodcast@gmail.com


Brought to you by Native Watercraft
Israel Dunn is a pro-kayak angler and land based fishing enthusiast located in Madison, WI. As a writer and photographer his work has appeared in numerous publications and media outlets. Israel serves as a Pro Staff or Brand Ambassador for many regional and international brands. Most recently Israel has signed on as the host of the bi-weekly fishing podcast Human Powered Angling where he answers listeners questions while offering tips, tricks, and tactics to help other anglers catch their favorite species of fish.


bookmark



Pedal driven kayaks have taken the angling scene by storm. What was once an on the water novelty is now the norm, but is it worth the extra cost? Is the ability to fish "hands free" really as big a deal as people make it out to be? Learn the pros and cons of both pedal and paddle driven boats, then take an in depth look at different fishing styles and discuss when each type of kayak really has the advantage. Israel wants to help you choose the best kayak for YOUR fishing conditions.
bookmark