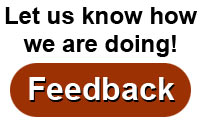 Where
:
Alliant Energy Center
1919 Alliant Energy Way
Madison, Wisconsin
Show Hours
:
Friday 4:00 PM to 9:00 PM
Saturday 9:00 AM to 6:00 PM
Sunday 10:00 AM to 5:00 PM
Ticket Prices
:
$15.00 for a day pass
$25.00 for a weekend pass.
Note: Ages 17 and under: free.
Tickets may be purchased in advance before March 1, 2018 at www.rutabaga.com or at Rutabaga.
At Canoecopia, tickets can be purchased with cash or check only.
Parking
:
$7.00 per car per day
Weekend pass: $19.50

Request a Show Guide
Visit Rutabaga.com

charliewilson77@gmail.com


Brought to you by Swift Canoe
With Graduate degrees in Public Administration and Wildland Management, Charlie Wilson has spent his adult life in the outdoor industry. A rock and ice climber of minor note, he has put up first ascents in the American Rockies and British Columbia.

Charlie Wilson's involvement in paddlesports began with a revolutionary pack for canoe camping. As a principal in Bell Canoe Works, Charlie conceptualized the Fire and North series canoes and designed Bell's hallmark trim before retiring to the Adirondack Mountains in 1997.

Charlie began writing on paddling technique for Canoesport Journal, has contributed to several magazines, co-authored 4 books, and is working on another. He co-founded Conclave, an early series of national on-water clinics. An American Canoe Association Director for the last decade, Charlie chaired its Instruction Council and was President of the 50,000-member organization from 2001-2005. Wilson's thrust as ACA leader was to increase ACA's relevance to the paddlesport community by simplifying instructional offerings, improving liaison with other paddling and outdoor groups, and developing a unified input to public safety education policy.

Charlie pioneered resin infusion technology in paddlesports and developed integrally infused rails and several infused trim products. He is an engineering, design and sales consultant for Swift Canoe and Kayak from Ontario's Muskoka. A popular presenter at canoeing events, Charlie's presentations include Efficient Paddling, Paddle Design, and Hull Design & Hydrodynamics. When not paddling, or promoting or writing about the sport, Charlie may be found cross country skiing, bird hunting with his Chesapeake Bay dog, or pursuing gourmet meals.


bookmark


Join Charlie for an introduction to paddle physics, paddler bio-mechanics and boat control to improve paddlecraft power, performance and efficiency. Paddle physics includes the manifestations of Bernoulli's Principle, and keeping the paddleblade square to the stroke. Bio-mechanics include improving reach through stance and torso rotation and engaging large muscle groups to increase power and endurance. Boat control includes fitting the boat to the paddler, reducing hull movement to increase for forward speed and changing its shape in the water to improve maneuvering.
bookmark