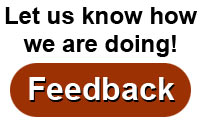 Where
:
Alliant Energy Center
1919 Alliant Energy Way
Madison, Wisconsin
Show Hours
:
Friday 4:00 PM to 9:00 PM
Saturday 9:00 AM to 6:00 PM
Sunday 10:00 AM to 5:00 PM
Ticket Prices
:
$15.00 for a day pass
$25.00 for a weekend pass.
Note: Ages 17 and under: free.
Tickets may be purchased in advance before March 1, 2018 at www.rutabaga.com or at Rutabaga.
At Canoecopia, tickets can be purchased with cash or check only.
Parking
:
$7.00 per car per day
Weekend pass: $19.50

Request a Show Guide
Visit Rutabaga.com
| | | |
| --- | --- | --- |
| theoutdoorkind.com | | John Van Barriger is an award-winning writer/photographer and proud resident of the Badger State. He is president of The Outdoor Kind, LLC, a family-owned business dedicated to supporting first responders in rural and wilderness areas, as well as educating the outdoors community about preventing wildfires and other emergencies. A lifelong outdoors enthusiast, John considers himself outrageously lucky to have paddled, hiked, camped, backpacked, biked, motorcycled, or gone scuba diving on five continents. When not writing or traveling, he upholds Midwestern "cultural values" by homebrewing beer and making cheese. |



Whether you're planning a pond paddle or a multi-week adventure, a good emergency kit can help you get safely back home after trouble arises. Writer/photographer John Van Barriger will discuss the contents of his oft-used "Oh Sh!t" emergency bag, as well as critical items that should be added to most first-aid kits. Van Barriger, who has discovered a multitude of ways to injure himself while paddling and camping, will also share Murphy's Law tales of how these items became necessary components.


What happens when a northwoods boy travels below the Mason-Dixon line for his first paddling trip in the South? Last winter, writer/photographer John Van Barriger avoided the crowds of Florida and kayaked sections of five different waterways in the Palmetto State. His kayaking locations were the favorites of a local paddler and river advocate, and included the endangered Edisto River, the longest free-flowing blackwater river in the U.S. These "local favorite" put-ins and take-outs will be shared with presentation attendees, as well as photos and videos from their time on the water. In addition to some great paddling, you'll also hear about challenging water-use issues, unique historic sites, the destructive results of Hurricane Matthew (now compounded by this past season's hurricanes) - and a destination worth returning to again and again.