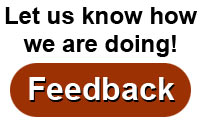 Where
:
Alliant Energy Center
1919 Alliant Energy Way
Madison, Wisconsin
Show Hours
:
Friday 4:00 PM to 9:00 PM
Saturday 9:00 AM to 6:00 PM
Sunday 10:00 AM to 5:00 PM
Ticket Prices
:
$15.00 for a day pass
$25.00 for a weekend pass.
Note: Ages 17 and under: free.
Tickets may be purchased in advance before March 1, 2018 at www.rutabaga.com or at Rutabaga.
At Canoecopia, tickets can be purchased with cash or check only.
Parking
:
$7.00 per car per day
Weekend pass: $19.50

Request a Show Guide
Visit Rutabaga.com

www,minocqua.org
krystal@minocqua.org


Krystal Westfahl is the executive director of the Minocqua Area Chamber of Commerce. As a lifelong paddler who has spent hours on the water as a guide in the Apostle Islands, yearly Boundary Waters trips, and adventures across the globe, she finds that the Northern Highland geography in the Northwoods fits her paddling style at this stage of her life. With a love of Northern Wisconsin and Destination Marketing, she wants to show you how you can spend those quiet moments on the water in a place most past by. With a degree in Natural Resources and an emphasis on Outdoor Education, Krystal brings a mixed bag of information that is sure to entertain and inform those that are interested in the wonders of the Northwoods of Wisconsin.


bookmark



Are you looking for family-friendly accessible paddling experiences in Northern Wisconsin's Lake Country where thousands of lakes, rivers, and streams literally saturate the geography? Join Krystal to discover the many easy paddling experiences you can have while staying in comfort at local resorts and hotels. This is the info you need to help your family (or friends) get their toes wet in Northern Wisconsin!
bookmark