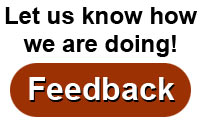 Where
:
Alliant Energy Center
1919 Alliant Energy Way
Madison, Wisconsin
Show Hours
:
Friday 4:00 PM to 9:00 PM
Saturday 9:00 AM to 6:00 PM
Sunday 10:00 AM to 5:00 PM
Ticket Prices
:
$15.00 for a day pass
$25.00 for a weekend pass.
Note: Ages 17 and under: free.
Tickets may be purchased in advance before March 1, 2018 at www.rutabaga.com or at Rutabaga.
At Canoecopia, tickets can be purchased with cash or check only.
Parking
:
$7.00 per car per day
Weekend pass: $19.50

Request a Show Guide
Visit Rutabaga.com





dneal@gmx.com

Kris Dressler, more commonly known as simply "Dress" is Rutabaga's very own Fluid Mechanics Quasi-expert. His vast paddling credentials include, but are not limited to ACA Level 0, BCU 0 Star, a Maine Registered Has-been Guide and a Paddle Canada No Waterfront Skills rating. Dress has not successfully circumnavigated Baranof Island in Southeast Alaska but has completed a solo expedition from the Memorial Union Terrace to Picnic Point and back with no unanticipated capsizes. During the off-season, Dress teaches in the Department of Mechanical Engineering at a local University. His two children, Wally (5) and Cece (3), enjoy the family canoe immensely but still struggle with the basic mechanics of the forward stroke. Dressler's infinitely patient wife, Leslie (29), is a much better paddler and always laughs at his science jokes.

Douglas Neal is avid paddler of kayaks, SUPs and canoes and also a BCU and ACA certified paddle sports coach who holds a PhD in fluid dynamics. He has spent the last 15 years working as a researcher in experimental fluid dynamics with a particular interest is the swimming and propulsive mechanisms of people, fish and man-made devices (boats, robotic fish, etc). When not paddling, he travels around the world working in research laboratories at universities, corporations and government agencies. He and his wife, Lisa, have so many kayaks, SUPs and canoes that they have renamed their garage "the boat house" and have elaborate floor-to-ceiling racks to house all of them.

Greg Anderson is an ACA and BCU certified paddlesports coach. An avid paddler, he enjoys sea kayaking, whitewater kayaking, and canoeing. To support his paddling habit, Greg works as a professor of physics and environmental science during the academic year. He has been engaged in teaching and research for a quarter century, and is currently writing a book on the physics of paddlesports. Between semesters, Greg can be found guiding, coaching, or expedition paddling. Greg's expeditions include the Inside Passage and a solo circumnavigation of Vancouver Island.
see photo under Greg Anderson





Every year, there are more questions than time allows after the Baga scientists finish their talks. This year, our second "talk" will be completely dedicated to Q&A. Did something about tides pique your interest? Are you considering dimples on your surf-ski? Heard some half-cocked theories about weather cocking? If there is a question that you've been yearning to ask, you can post it at
Paddle Physics
(or bring it with you). Greg, Doug and Dress will team up and have an answer ready for you!


Ocean paddling reminds us of our place in the universe. The daily rise and fall of tides, the biweekly waxing and waning from neaps to springs and back again is evidence of our connection to things beyond the planet we call home. Solar and lunar gravitation, the Earth's rotation, and the contours of the sea floor all impact the cycle of tides and currents. We will explore the dominant components of this cycle, learn how tides are predicted and discuss the fluid dynamics of a range of tidal phenomena.