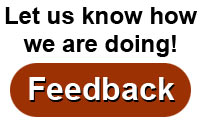 Where
:
Alliant Energy Center
1919 Alliant Energy Way
Madison, Wisconsin
Show Hours
:
Friday 4:00 PM to 9:00 PM
Saturday 9:00 AM to 6:00 PM
Sunday 10:00 AM to 5:00 PM
Ticket Prices
:
$15.00 for a day pass
$25.00 for a weekend pass.
Note: Ages 17 and under: free.
Tickets may be purchased in advance before March 1, 2018 at www.rutabaga.com or at Rutabaga.
At Canoecopia, tickets can be purchased with cash or check only.
Parking
:
$7.00 per car per day
Weekend pass: $19.50

Request a Show Guide
Visit Rutabaga.com

foxriverecosystem.org
millerkaren@co.kane.il.us




www.nps.gov/rtca
angie_tornes@nps.gov

Karen Ann Miller has been a Planner with the Kane County, IL Development Department for over sixteen years. She has had a wide range of responsibilities from local and regional planning to organizing a variety of County functions. Recent projects include the Wisconsin-Illinois Fox River Water Trail Initiative, the Oak Ecosystem Recovery Plan, the Kane County 2040 Plan and Kane County Planning Cooperative, and the Kane County 2040 Green Infrastructure Plan. Karen also provides planning technical assistance and education to local governments and organizations in Kane County.

Karen is the past President of the Fox River Ecosystem Partnership and serves on numerous committees within Kane County Government and organizations throughout the region including the Fox Valley Sustainability Network and the Chicago Region Trees Initiative. She is a member of the American Institute of Certified Planners, a commissioner for the Brookfield Plan Commission and active in the Brookfield Historical Society. She holds a Master of Urban Planning and Policy, University of Illinois at Chicago and a Bachelor of Arts, Psychology, Northern Illinois University.

Angie Tornes has worked to preserve rivers, trails, and natural areas and access to them for 31 years. Prior to joining the National Park Service (NPS) she worked for the Minnesota Department of Natural Resources and The Nature Conservancy in Minnesota; the U.S. Fish and Wildlife Service in Puerto Rico, and The Ohio Department of Natural Resources. She manages the NPS Rivers, Trails, and Conservation Assistance (RTCA) Program Wisconsin Office and the Hydropower Assistance Program in the Great Lake States. She holds an M.S. in Zoology from The Ohio State University and a B.S. in Biology from St. John's University/College of St. Benedict in Minnesota.


bookmark


Keen paddler interest in exploring waterways has spawned water trails worldwide. At a minimum, community supported water trails provide a series of sustainable, safe, and legal water access and camping sites along with public information. Water trails eligible for designation under the National Water Trail System (NWTS) provide this and more information including ecological stewardship and public engagement. Planning committee members of the Fabulous Fox Water Trail will share their experience developing the water trail in Wisconsin and Illinois with technical assistance provided by the National Park Service.
bookmark