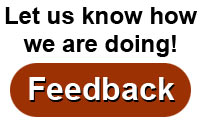 Where
:
Alliant Energy Center
1919 Alliant Energy Way
Madison, Wisconsin
Show Hours
:
Friday 4:00 PM to 9:00 PM
Saturday 9:00 AM to 6:00 PM
Sunday 10:00 AM to 5:00 PM
Ticket Prices
:
$15.00 for a day pass
$25.00 for a weekend pass.
Note: Ages 17 and under: free.
Tickets may be purchased in advance before March 1, 2018 at www.rutabaga.com or at Rutabaga.
At Canoecopia, tickets can be purchased with cash or check only.
Parking
:
$7.00 per car per day
Weekend pass: $19.50

Request a Show Guide
Visit Rutabaga.com

visit website
bonnie@allsaintschicago.org


Nothing makes Bonnie happier than coaching and paddling with people in ALL sorts of conditions. She has had the opportunity to paddle and guide in the Midwest, Maine, Canada, Baja, New Zealand, Scotland, England and Wales. This summer she'll be coaching in the Shetland Islands in Scotland.

Bonnie is a BCU 5 star paddler, a UKCC Level 3 Coach, and a 3 star assessor. In the ACA, Bonnie is a Level 4 Open Water Instructor Trainer. By day Bonnie is the Senior Pastor/Rector of All Saints' Episcopal Church in Chicago. Bonnie is sponsored by Werner, Kokatat, and Seals Sprayskirts.



In February 2017 Bonnie and a group of hardy paddlers did not quite circumnavigate this amazing island off the coast of Auckland, NZ. On the eastern coast are long, clear beaches, windswept sand dunes, and heavy surf. The western coast is home to hundreds of tiny secluded bays. Come hear of the group's trip and how it evolved to meet the needs and abilities of the participants. Begin to dream about how you might someday paddle in another hemisphere.


How many ways can you use to move your boat sideways or diagonally? How is your body positioned? How is your blade? What are you doing with your boat? What markers or flags can you look for as you are doing this stroke to let you know you are performing the stroke effectively and efficiently and safely? Bonnie will offer ways that we can coach ourselves to better paddlers by simple means of reflection and awareness.


Join Bonnie at the pool as she demonstrates and discusses basic concepts and components common to all kayak rolls. Learn about differences and similarities between Euro and Greenland approaches to rolling.


Why do we paddle? What touches our hearts, feeds our spirits and nurtures our soul, when we venture out onto a body of water with paddle in our hands? Join Bonnie, an episcopal priest, in an exploration of why it is we continue to long for the water, and how being on the water, all sorts of water, enables us to access our best selves, and sometimes even the divine.