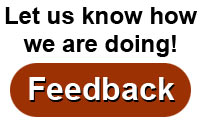 Where
:
Alliant Energy Center
1919 Alliant Energy Way
Madison, Wisconsin
Show Hours
:
Friday 4:00 PM to 9:00 PM
Saturday 9:00 AM to 6:00 PM
Sunday 10:00 AM to 5:00 PM
Ticket Prices
:
$15.00 for a day pass
$25.00 for a weekend pass.
Note: Ages 17 and under: free.
Tickets may be purchased in advance before March 1, 2018 at www.rutabaga.com or at Rutabaga.
At Canoecopia, tickets can be purchased with cash or check only.
Parking
:
$7.00 per car per day
Weekend pass: $19.50

Request a Show Guide
Visit Rutabaga.com

waterwayjay.com
waterwayjay@gmail.com


Although Jay was born and raised in South Dakota, he's felt a connection to Minnesota since his childhood, falling in love with paddling on a trip to the Boundary Waters with his dad at age 12. Upon graduating college in 2006, he moved to Minnesota where he continued to pursue his passion for paddling. It was here he discovered over 4,500 miles of water trails throughout the state. In 2016 he had the opportunity to paddle the length of the Mississippi from source to sea. It was on that journey that he decided to pursue a goal of paddling the entirety of Minnesota's 34 state water trails. Motivated by his Governor's call for a year of water action, he decided to leave a job of 10 years and begin his project, Paddle for Progress. It is through paddling full time that he is able to raise awareness of water quality issues in Minnesota. He has completed 16 of the 34 rivers since July and will continue to be the voice of our rivers beginning next spring. His target completion date is October 2018.


bookmark


While you likely know that Minnesota has over 10,000 lakes, did you know that there are also 34 rivers designated as state water trails? With over 4,500 mapped river miles throughout the state, there is an abundance of solo paddling opportunities available to match nearly all skill sets and abilities. Join Waterway Jay as he discusses leaving everything behind to turn his passion for paddling into his full-time pursuit.
bookmark