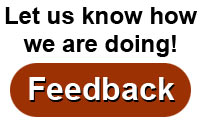 Where
:
Alliant Energy Center
1919 Alliant Energy Way
Madison, Wisconsin
Show Hours
:
Friday 4:00 PM to 9:00 PM
Saturday 9:00 AM to 6:00 PM
Sunday 10:00 AM to 5:00 PM
Ticket Prices
:
$15.00 for a day pass
$25.00 for a weekend pass.
Note: Ages 17 and under: free.
Tickets may be purchased in advance before March 1, 2018 at www.rutabaga.com or at Rutabaga.
At Canoecopia, tickets can be purchased with cash or check only.
Parking
:
$7.00 per car per day
Weekend pass: $19.50

Request a Show Guide
Visit Rutabaga.com

sojourn.free@gmail.com


Brought to you by Nova Craft Canoe
Debra Hawthorne is an avid outdoor enthusiast who has traveled extensively by canoe. Her passion is sharing her knowledge of wilderness travel with others. Her warm smile, down to earth manner and friendly enthusiasm is unmistakably engaging.




With style and finesse Debra will demonstrate maneuvering a canoe efficiently. This session will provide pointers on how to control the canoe easily and with style. The goal is to paddle smart not hard.



Gathering with friends and family around meals and snacks is central to a fun trip whether you are going out for a day, a weekend or a month. Join Debra to discuss Preserving, Packing, and Preparing food for your outdoor adventure. Preserving food that is wholesome, tasty and safe for your trip is simple and fun. Debra will share ideas for packing foods and ways to prepare them by the campfire. Learn the basics and let your imagination run wild in your menu planning.