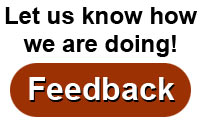 Where
:
Alliant Energy Center
1919 Alliant Energy Way
Madison, Wisconsin
Show Hours
:
Friday 4:00 PM to 9:00 PM
Saturday 9:00 AM to 6:00 PM
Sunday 10:00 AM to 5:00 PM
Ticket Prices
:
$15.00 for a day pass
$25.00 for a weekend pass.
Note: Ages 17 and under: free.
Tickets may be purchased in advance before March 1, 2018 at www.rutabaga.com or at Rutabaga.
At Canoecopia, tickets can be purchased with cash or check only.
Parking
:
$7.00 per car per day
Weekend pass: $19.50

Request a Show Guide
Visit Rutabaga.com

www.rapidmedia.com
scott@rapidmedia.com


Scott MacGregor (HBOR, BA Geo, B.Ed) is the founder and publisher of Rapid Media, the world's leading paddlesports media company. Since '99, MacGregor has launched Rapid, Adventure Kayak, Canoeroots, Kayak Angler, Paddling Magazine and the annual Paddling Buyer's Guide and Paddling Trip Guide magazines. He also founded the Reel Paddling Film Festival, an international paddling film festival now screening in 120 cities around the world. Rapid Media is based in Palmer Rapids, Ontario just above the high-water mark of the Madawaska River where he lives with his wife and two children.


bookmark



Step inside an editor's office and learn the simple rules of great adventure writing, better blogging, sizzling slideshows, and trip journals that jump off the page. This is a practical, lighthearted, and humorous guide for adventurers packing pens and cameras as well as paddles. Find out what makes a great story, and what doesn't (Hint: Nobody cares about your blueberry pancakes). Learn the secrets to getting your stories published. How to avoid the six most common adventure writing pitfalls. Plus, the top 10 ways even pros can improve their storytelling.
bookmark