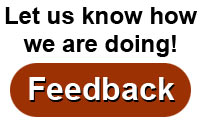 Where
:
Alliant Energy Center
1919 Alliant Energy Way
Madison, Wisconsin
Show Hours
:
Friday 4:00 PM to 9:00 PM
Saturday 9:00 AM to 6:00 PM
Sunday 10:00 AM to 5:00 PM
Ticket Prices
:
$15.00 for a day pass
$25.00 for a weekend pass.
Note: Ages 17 and under: free.
Tickets may be purchased in advance before March 1, 2018 at www.rutabaga.com or at Rutabaga.
At Canoecopia, tickets can be purchased with cash or check only.
Parking
:
$7.00 per car per day
Weekend pass: $19.50

Request a Show Guide
Visit Rutabaga.com

h2ohgirl@gmail.com

sipkedb@gmail.com

Renee and Sipke have over 30 years of paddling experience, most of which have been spent using and teaching traditional paddling skills. Enthusiastic about sharing and preserving Inuit culture, they work persistently to bring the delights of traditional skills to everyone they meet. Recently returned from the Greenland National Qajaqing Championship in Aasiaat, Greenland, they've acquired a deeper respect for, and love of, all things and all peoples Greenland.



The "Skinny Stick" (the "Greenland" or "Aleutian" or other traditional blade) may seem a world apart from European paddles. Well, they are - and they are not. Come explore the differences, the similarities, and the uses and techniques that are specific or similar to each. Learn when and how to choose to use which paddle, and where to find resources on selecting, purchasing or building your paddle. If you are new to kayaking, or contemplating the addition of a traditional paddle, this is a great place to start.


Do you know that there are over 30 different ways to roll your kayak? Greenland rolling is a combination of skills and fun! Some of the rolls are necessary for survival as an arctic seal hunter, some are the result of fun and friendly one upmanship competition. Renee, Sipke (and friends), participated in the Greenland National Qajaqing Championship in Aasiaat, Greenland in July 2017.