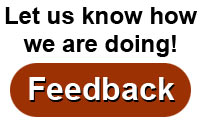 Where
:
Alliant Energy Center
1919 Alliant Energy Way
Madison, Wisconsin
Show Hours
:
Friday 4:00 PM to 9:00 PM
Saturday 9:00 AM to 6:00 PM
Sunday 10:00 AM to 5:00 PM
Ticket Prices
:
$15.00 for a day pass
$25.00 for a weekend pass.
Note: Ages 17 and under: free.
Tickets may be purchased in advance before March 1, 2018 at www.rutabaga.com or at Rutabaga.
At Canoecopia, tickets can be purchased with cash or check only.
Parking
:
$7.00 per car per day
Weekend pass: $19.50

Request a Show Guide
Visit Rutabaga.com

www.dellingson.com
paddlepilgrim@gmail.com


Professor/Paddler Dave Ellingson has taught courses on Environmental Ethics, Human Development, Spirituality, and Social Justice. His "water spirit" has been nourished by years living along the Mississippi and Hudson Rivers and now along the Puget Sound in the Pacific Northwest. His Paddle Pilgrim books chronicle his adventures down the Mississippi River, Erie Canal, and this summer his ancestral fjords in Norway.


bookmark



Join the Paddle Pilgrim for this adventure down the historic Erie Canal and Hudson River. Called the "8th Wonder of the World" when it was completed 200 years ago, the canal opened the continent to a surge of immigrants who settled the frontier and transformed the 13 colonies into a great nation. Award-winning photographs, compelling stories, and memorable music bring the exterior and interior landscapes to life on this epic journey.
bookmark