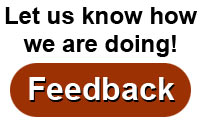 Where
:
Alliant Energy Center
1919 Alliant Energy Way
Madison, Wisconsin
Show Hours
:
Friday 4:00 PM to 9:00 PM
Saturday 9:00 AM to 6:00 PM
Sunday 10:00 AM to 5:00 PM
Ticket Prices
:
$15.00 for a day pass
$25.00 for a weekend pass.
Note: Ages 17 and under: free.
Tickets may be purchased in advance before March 1, 2018 at www.rutabaga.com or at Rutabaga.
At Canoecopia, tickets can be purchased with cash or check only.
Parking
:
$7.00 per car per day
Weekend pass: $19.50

Request a Show Guide
Visit Rutabaga.com

visit website
stegerw@gmail.com


Brought to you by Northstar Canoe
Will Steger is a formidable voice calling for understanding and the preservation of the Arctic and the Earth. Best known for his legendary polar exploration, Steger has traveled tens of thousands of miles by dogsled and canoe sled, leading teams on some of the most significant polar expeditions in history. These include the first confirmed dogsled journey to the North Pole without resupply and the first dogsled traverse of Antarctica.

Will Steger has received worldwide recognition and numerous honors for his record-setting explorations and interactive educational initiatives. Steger joins Amelia Earhart, Robert Peary, Roald Amundsen and Jacques-Yves Cousteau in receiving the National Geographic Society's prestigious John Oliver La Gorce Medal for "accomplishments in geographic exploration, in the sciences, and for public service to advance international understanding" in 1995. In 2006 Steger joined Jacques-Yves Cousteau, Dr. Thor Heyerdahl and Neil Armstrong in receiving the Lindbergh Award. He was given this award for "numerous polar expeditions, deep understanding of the environment and efforts to raise awareness of current environmental threats, especially climate change."

Check out this cool video about Will and canoe sledding!



bookmark


Will Steger, polar explorer and environmentalist, has traveled with canoe sleds from the BWCA to the north polar regions over the past 25 years. He times the trips for ice break up season in the spring, so the canoe sled can either be paddled like a canoe or pulled like a sled. In late March of 2018 he'll undertake an extended arctic canoe sled trip from Black Lake, Saskatchewan to Baker Lake, Nunavut. Come hear about this award-winning explorer's legendary expeditions in the far north.
bookmark