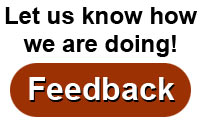 Where
:
Alliant Energy Center
1919 Alliant Energy Way
Madison, Wisconsin
Show Hours
:
Friday 4:00 PM to 9:00 PM
Saturday 9:00 AM to 6:00 PM
Sunday 10:00 AM to 5:00 PM
Ticket Prices
:
$15.00 for a day pass
$25.00 for a weekend pass.
Note: Ages 17 and under: free.
Tickets may be purchased in advance before March 1, 2018 at www.rutabaga.com or at Rutabaga.
At Canoecopia, tickets can be purchased with cash or check only.
Parking
:
$7.00 per car per day
Weekend pass: $19.50

Request a Show Guide
Visit Rutabaga.com

jkarbon@charter.net


Jerry Kartbon is a long time member of the Wooden Canoe Heritage Association, recently serving for 10 years as the head of the local chapter. He's been paddling, building and restoring wood and canvas canoes, and sharing the experience and information gained along the way, for nearly 40 years. He lives in Middleton,WI


bookmark


Have a canoe you think would be better with tweaks to its length, width or depth? Or a canoe you'd like to copy or an old hull you want to recreate. Have a table of offsets for your dream canoe and need help translating the numbers to wooden forms? Join Jerry as he demonstrates how to take measurements off an existing canoe to make and assemble the components for a strip or wood and canvas canoe form. Learn how you can tweak those measurements to modify the design.
bookmark