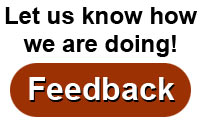 Where
:
Alliant Energy Center
1919 Alliant Energy Way
Madison, Wisconsin
Show Hours
:
Friday 4:00 PM to 9:00 PM
Saturday 9:00 AM to 6:00 PM
Sunday 10:00 AM to 5:00 PM
Ticket Prices
:
$15.00 for a day pass
$25.00 for a weekend pass.
Note: Ages 17 and under: free.
Tickets may be purchased in advance before March 1, 2018 at www.rutabaga.com or at Rutabaga.
At Canoecopia, tickets can be purchased with cash or check only.
Parking
:
$7.00 per car per day
Weekend pass: $19.50

Request a Show Guide
Visit Rutabaga.com

visit website
gofishing@actionkayakadventures.com


Brought to you by Werner Paddles
Bart Swab is a licensed and insured guide with a lifetime of experience fishing the coastal waters of the Sunshine State. A native of West Palm Beach, Fla., Bart grew up fishing the Loxahatchee River for Snook, tarpon and other catch & release fish. After relocating to Northeast Florida in 2001, Bart discovered that kayaks (which have a draft of about three inches) were the best way to quietly approach fish in the shallow waters of the area's marshes and tidal pools.

Bart's love of fishing comes from his father, who also instilled in him the importance of preserving the environment for future fishermen. It was the pursuit of these values that led Bart to complete the Florida Master Naturalist Program offered by the University of Florida, a hands-on course in environmental conservation. Bart's passion for passing on his love of the outdoors is contagious.


bookmark



From the most basic kayak rigging, to finding a comfortable stance to sight fish and wrestle your catch; your time spent with Bart will get you confident about getting started as a kayak angler. He'll cover gear for you and the boat, key into what tools help up our efficiency and stealth on the water, and look at the best ways to store the keeper catch. This class will be a great time to discover and lock into what's needed to start and conquer the hunt, broken down into 10 basic tips for success.
bookmark