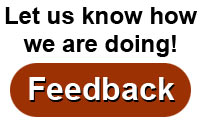 Where
:
Alliant Energy Center
1919 Alliant Energy Way
Madison, Wisconsin
Show Hours
:
Friday 4:00 PM to 9:00 PM
Saturday 9:00 AM to 6:00 PM
Sunday 10:00 AM to 5:00 PM
Ticket Prices
:
$15.00 for a day pass
$25.00 for a weekend pass.
Note: Ages 17 and under: free.
Tickets may be purchased through Feb 28, 2019 at www.rutabaga.com or at Rutabaga.
At Canoecopia, tickets can be purchased with cash or check only.
Parking
:
$7.00 per car per day
Weekend pass: $19.50

Request a Show Guide
Visit Rutabaga.com

kevincallan.com
callan@sympatico.ca


Kevin Callan (a.k.a. The Happy Camper) is an outdoor writer who has published several best selling books. He's a columnist for Explore Magazine and Paddling Magazine and has been a key note speaker across North America for over 30 years. Kevin has won several writing and film awards. Check out his You Tube channel KCHappyCamper


The Happy Camper and good friend Andy Baxter paddle for three weeks around Ontario's Algonquin Park - completing 93 portages that add up to 68 miles. Andy says Kevin isn't allowed to organize any more canoe trips. Don't miss this presentation. It's a classic.

Author Kevin Callan paddled the full length of the Thames River in southwestern Ontario. It runs 300-plus kilometres and is the most southern watercourse in Canada. The trip had a bit of Huck Finn flavor to it. The Thames is an urban river with farms, cities and small hamlets found along the way. Kevin had to think outside the box on this one, making for one incredible misadventure.