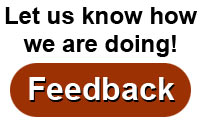 Where
:
Alliant Energy Center
1919 Alliant Energy Way
Madison, Wisconsin
Show Hours
:
Friday 4:00 PM to 9:00 PM
Saturday 9:00 AM to 6:00 PM
Sunday 10:00 AM to 5:00 PM
Ticket Prices
:
$15.00 for a day pass
$25.00 for a weekend pass.
Note: Ages 17 and under: free.
Tickets may be purchased in advance before March 1, 2019 at www.rutabaga.com or at Rutabaga.
At Canoecopia, tickets can be purchased with cash or check only.
Parking
:
$7.00 per car per day
Weekend pass: $19.50

Request a Show Guide
Visit Rutabaga.com

www.dellingson.com
paddlepilgrim@gmail.com


Dave is a retired professor who has taught courses in environmental ethics, human development, and spirituality at several colleges. A Lutheran pastor, master gardener, former distance runner, and triathlete, he is married and the father of 5 grown children. A Midwest native, Dave has lived and paddled in the Northeast, Southwest, and now resides in the Pacific Northwest.


bookmark



Dave Ellingson, whose Mississippi River, Erie Canal, and Hudson River expeditions are chronicled in his popular Paddle Pilgrim books, enjoyed a spectacular month last summer paddling on his ancestral Sogne and Hardanger Fjords. Dave will share spellbinding stories and award-winning photographs from his recent adventure in Norway. His latest book, Paddle Pilgrim: Kayaking the Fjords of Norway, hot off the press, will be available for purchase.
bookmark