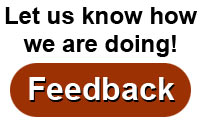 Where
:
Alliant Energy Center
1919 Alliant Energy Way
Madison, Wisconsin
Show Hours
:
Friday 4:00 PM to 9:00 PM
Saturday 9:00 AM to 6:00 PM
Sunday 10:00 AM to 5:00 PM
Ticket Prices
:
$15.00 for a day pass
$25.00 for a weekend pass.
Note: Ages 17 and under: free.
Tickets may be purchased through Feb 28, 2019 at www.rutabaga.com or at Rutabaga.
At Canoecopia, tickets can be purchased with cash or check only.
Parking
:
$7.00 per car per day
Weekend pass: $19.50

Request a Show Guide
Visit Rutabaga.com
| | | |
| --- | --- | --- |
| domin1la@cmich.edu | | Lynn Dominguez, Ph.D., Is a Professor at Central Michigan University in the Outdoor and Environmental Education and Recreation program. She has been paddling various watercraft for 30 years. She holds numerous outdoor certifications including: ACA Level 3: Freestyle Canoe Instructor; Level 2: Essentials of Canoe Touring Instructor Trainer; Level 3: Coastal Kayaking Instructor; and Level 1 Stand Up Paddleboard Instructor. Lynn is also a Master Educator for the Leave No Trace program. |

How do freestyle canoeists get their canoes to make those maneuvers? If you can get your canoe to go straight and turn, then you too can do freestyle canoeing! Join Lynn at the pool to learn the secret to freestyle maneuvers such as the axle, wedge, and Christie. Handouts will be available with freestyle maneuvers and upcoming canoe symposia information for 2019.

Canoes are wonderful vehicles for getting into beautiful natural places. Maybe you have thought about canoeing but don't know how to get started. Are you wondering what kind of canoe to purchase? Is a canoe the best choice for your family? Did you try to canoe once but the canoe wouldn't go straight? Are you curious about some places to canoe and camp? Find out the answers to these questions and more! Join Lynn Dominguez, an ACA certified canoe Instructor Trainer, to explore the world of canoeing.