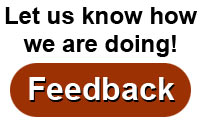 Where
:
Alliant Energy Center
1919 Alliant Energy Way
Madison, Wisconsin
Show Hours
:
Friday 4:00 PM to 9:00 PM
Saturday 9:00 AM to 6:00 PM
Sunday 10:00 AM to 5:00 PM
Ticket Prices
:
$15.00 for a day pass
$25.00 for a weekend pass.
Note: Ages 17 and under: free.
Tickets may be purchased through Feb 28, 2019 at www.rutabaga.com or at Rutabaga.
At Canoecopia, tickets can be purchased with cash or check only.
Parking
:
$7.00 per car per day
Weekend pass: $19.50

Request a Show Guide
Visit Rutabaga.com

stcroixriverassociation.org
debryun@scramail.com


Deb Ryun has been the Executive Director of SCRA since October 2009. She has extensive experience with management and coordination of multi-stakeholder initiatives; environmental education methods; watershed-level planning; and implementation of on-the-ground projects to protect land and water. Deb is responsible for carrying out the Association's mission by ensuring the development, implementation and monitoring of goals, policy and strategic initiatives. She is the public face of the Association and represents the organization before various audiences. Deb is an avid outdoors person, and regularly kayaks the Namekagon and St. Croix Rivers.


bookmark

The Wild and Scenic St. Croix
is a beautiful film that pays tribute to the St. Croix and Namekagon rivers. It is part of the celebration of the 1968 landmark legislation which preserved rivers with outstanding natural, cultural, and recreational values in a free-flowing condition for present and future generations. Enjoy this film and learn why the St. Croix and Namekagon were among the original rivers designated under the Wild and Scenic Rivers Act, and the first to be named a national park.
bookmark