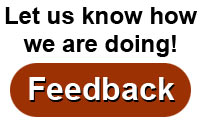 Where
:
Alliant Energy Center
1919 Alliant Energy Way
Madison, Wisconsin
Show Hours
:
Friday 4:00 PM to 9:00 PM
Saturday 9:00 AM to 6:00 PM
Sunday 10:00 AM to 5:00 PM
Ticket Prices
:
$15.00 for a day pass
$25.00 for a weekend pass.
Note: Ages 17 and under: free.
Tickets may be purchased through Feb 28, 2019 at www.rutabaga.com or at Rutabaga.
At Canoecopia, tickets can be purchased with cash or check only.
Parking
:
$7.00 per car per day
Weekend pass: $19.50

Request a Show Guide
Visit Rutabaga.com

2paddling5.com
zellner@boreal.org

peggygabrielson@yahoo.com

Joe grew up in Milwaukee and moved to Grand Marais 38 years ago. Being next to Lake Superior, he saw the lake as a challenge and has always loved the water. He's raced kayaks for 35 years now and feel safest on the water. He enjoys camping out of a boat and the freedom a boat gives you. The beauty of the water always pulls him to keep going and see whats around that next point.

Peggy grew up in northern Wisconsin and is a country girl at heart. She enjoys fishing, hiking, hunting, snowshoeing and the water. She met Joe over 3 yeas ago and was put in a kayak right away. She's raced and have camped out of her boat. Joe asked her to join him on his dream adventure and she couldn't refuse.


bookmark

After paddling 3,100 miles on The Great Lakes and camping for 5 months along the shore, Joe and Peggy are able to give you a very realistic approach to planning an extended trip on the water. They will tell you what works and what doesn't. Their list of gear, food and necessary/not needed supplies will save you time, money, and headaches. Safety should always be your first priority.
bookmark