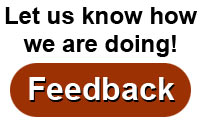 Where
:
Alliant Energy Center
1919 Alliant Energy Way
Madison, Wisconsin
Show Hours
:
Friday 4:00 PM to 9:00 PM
Saturday 9:00 AM to 6:00 PM
Sunday 10:00 AM to 5:00 PM
Ticket Prices
:
$15.00 for a day pass
$25.00 for a weekend pass.
Note: Ages 17 and under: free.
Tickets may be purchased through Feb 28, 2019 at www.rutabaga.com or at Rutabaga.
At Canoecopia, tickets can be purchased with cash or check only.
Parking
:
$7.00 per car per day
Weekend pass: $19.50

Request a Show Guide
Visit Rutabaga.com

www.cliffcanoe.com
cliffjacobson4@gmail.com


Cliff Jacobson is one of North America's most respected outdoors writers and wilderness paddlers. He is a retired environmental science teacher, an outdoors skills instructor, a canoeing and camping consultant, and the author of more than a dozen top-selling books and a popular video on canoeing and camping. His flaghsip book, Canoeing Wild Rivers, 5th Edition is the premier text for canoeing wilderness rivers. Cliff is a distinguished Eagle Scout, a recipient of the American Canoe Association's prestigious Legends of Paddling Award and a member of the ACA Hall of Fame.


Learn how to protect yourself and your food from bothersome bears: the recommended method of "storing food in trees" doesn't always work! What should you do if you meet a bear on the trail, or are attacked by one? Black bears, polar bears, and grizzlies require different strategies. Hear practical information about bears that you can use whether you trek to the Arctic or the Boundary Waters Canoe Area.
If you've read Cliff's views on bears in his books, you know he challenges accepted beliefs. Now, new research by Stephen Herrero and James Gary Shelton suggest he's right on track! Participants receive a copy of Cliff's 'Bear Rules'.

This whirlwind seminar focuses on camping tricks that only the experts know - practical things you won't find in ordinary camping books. Learn how to inexpensively waterproof your sleeping bag, cope with a bad site, make a one match fire, painlessly remove an embedded fish-hook, stay dry in rain while wearing ultra-light rain clothes, purify silty western river water, waterproof and pack your gear so it will stay dry in rain or a capsize, and more!

This presentation will focus on how to outfit a canoe for casual and wilderness travel. Learn how to install 'blind' lining holes at cutwater, choose and safely store tracking lines, install knee-pads, footbraces, shock-cord decks and thwarts, correct the seat height, re-position thwarts to make more space for gear, select straight and bent-shaft paddles, correctly fit a life jacket and portage yoke, make and safely use spray covers, and pack the canoe efficiently for a wilderness trip. Cliff will also discuss canoe repair materials and methods.