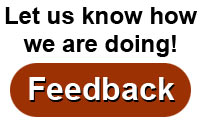 Where
:
Alliant Energy Center
1919 Alliant Energy Way
Madison, Wisconsin
Show Hours
:
Friday 4:00 PM to 9:00 PM
Saturday 9:00 AM to 6:00 PM
Sunday 10:00 AM to 5:00 PM
Ticket Prices
:
$15.00 for a day pass
$25.00 for a weekend pass.
Note: Ages 17 and under: free.
Tickets may be purchased through Feb 28, 2019 at www.rutabaga.com or at Rutabaga.
At Canoecopia, tickets can be purchased with cash or check only.
Parking
:
$7.00 per car per day
Weekend pass: $19.50

Request a Show Guide
Visit Rutabaga.com

www.theadventurer.ca
canoeb@gmail.com


Magnetawan, Ontario's Jim Baird is an experienced wilderness canoeist, trekker, and bushcrafter who seeks high adventure. Along with his brother Ted, Jim won season 4 of History Channel's self-shot, survival reality series 'Alone' where he spent 75 days surviving on Northern Vancouver Island. Jim's experiences as an adventurer have also taken him on a solo canoe trip down the Kesagami River and along the James Bay Coast, a 33 day canoe expedition in Northern Quebec and Labrador via four rivers including the Adlatok, and a month-long canoe trip on the Kuujjua River and Beaufort Sea, 300 miles above the Arctic Circle. Baird is also the first person on record to complete a 230 mile, self-propelled Arctic trek across the northern Ungava Peninsula during the winter which he did solo. He's crossed Baffin Island's Cumberland Peninsula on another multi-week Arctic winter trek where he crossed the Arctic Circle en route.

A photographer, writer, and film-maker, Jim contributes articles and videos to Canoe & Kayak, Field & Stream, Outdoor Canada, and Explore magazines as well as the multi-platform media brand BeAlive. Jim has also appeared on The Discovery Channel and presents at multiple trade shows and symposiums each year. Previously, Jim has worked as a mineral prospector and with a mapping company.


There is always something more to learn when it comes to the outdoors and canoe tripping. Jim will share a multitude of outdoor skills, tips, and hacks that he's learned and used over the years. Tips that you can use while sitting in the seat of your canoe as well as other camping and bushcraft skills that you can put to use at camp. After all, canoe tripping is so much more than just paddling a canoe.

Learn all about what you need to know to plan a multi-day, wilderness whitewater canoe trip. This includes the gear you'll need, how to plan a route that's right for your skill level, how to grade rapids (class 1,2,3), how to waterproof gear, how to read rapids including risk management (shoot, line, wade or portage)? Always scout. Jim will also cover some of the strokes and maneuvers you'll need to use in rapids such as the draw, cross-draw, back paddle, brace and low brace, and he'll share a little on what to do when things go wrong. View video footage and photos from his whitewater paddling trips in Canada's North, which he'll use as good learning examples. This presentation will be entertaining and exciting, but will be focused on the lesson.

Jim will share the excitement of his solo canoe trip down the Kesagami River and along a remote coastline of James Bay. With a 220-yard drop through the 21-mile whitewater section, the Kesagami is known to be one of the most challenging canoeable whitewater rivers in Ontario. Jim's web video series "The Kesagami River Solo" was distributed across several outdoor media platforms. He will share images and video he captured on the journey, along with the humor, hardships, and adventure of the trip.